A Chicago Jazz Valentine
Celebrate St. Valentine's Day on Sat., Feb. 9 at 6 pm with an elegant dinner and jazz concert with Terry Sullivan and the Chicago Jazz Caravan.
Menu



Adam Bufano, chef
Appetizers
Bruschetta
Roasted Italian Sausage with peppers & onions
Goat cheese polenta with tomato basil sauce

Salad
Panzanella Salad (mixed greens, tomatoes, red onion, cucumber, shaved Parmesan, and toasted Italian bread with Italian vinaigrette)

Entrees
Penne Pomodoro
Chicken Limone (chicken breast in lemon, butter and white wine sauce)
Rosemary Balsamic Glazed pork loin
Herbed Roasted Vegetables
Dessert
Spumoni with Whipped Cream
Cannoli mini-size
Lemon cookies
Coconut dreams
Pecan tassies
Whiskey balls
Making Reservations




Make your reservation online by clicking on the link below; call 1-800-838-3006; or send us your mail-in order form (PDF).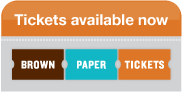 Sponsors



Thanks to our sponsors for their generous support.
Vin Chicago
1826 N. Elston Avenue, Chicago IL 60642
(773) 489–3454
Ashland Addison Florist Co.
3118 N Lincoln Ave, Chicago, IL 60657
800-348-1157